Website Design / Development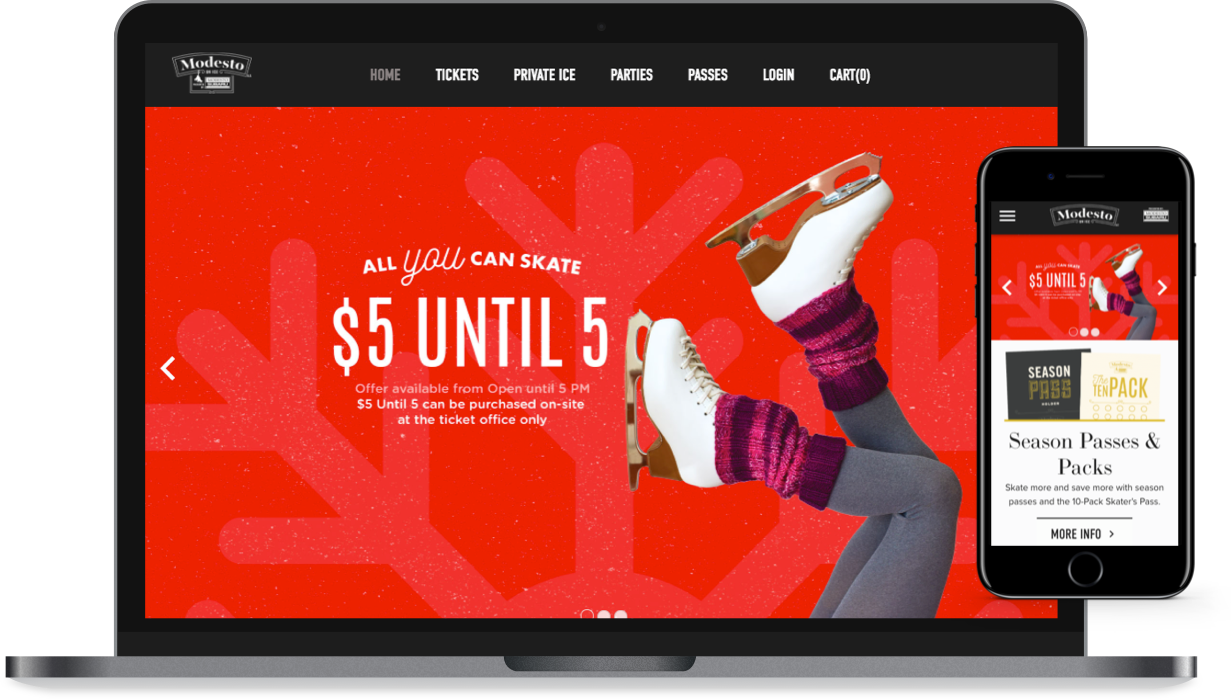 Modesto On Ice & Salem On Ice | Web
The Modesto on Ice and Salem On Ice websites are custom-built to specification. The sites allow users to book skating and parties. They allow for administrator control but still provide stellar performance even with slower connections.
Low-cost Scalable performance
The websites are scalable (meaning they can handle alot of visitors) without the high-costs associated with load-balanced sites. This is thanks to Lambda offered by Amazon Web Services and the advancements in serverless technology.
Visit Modesto
Visit Salem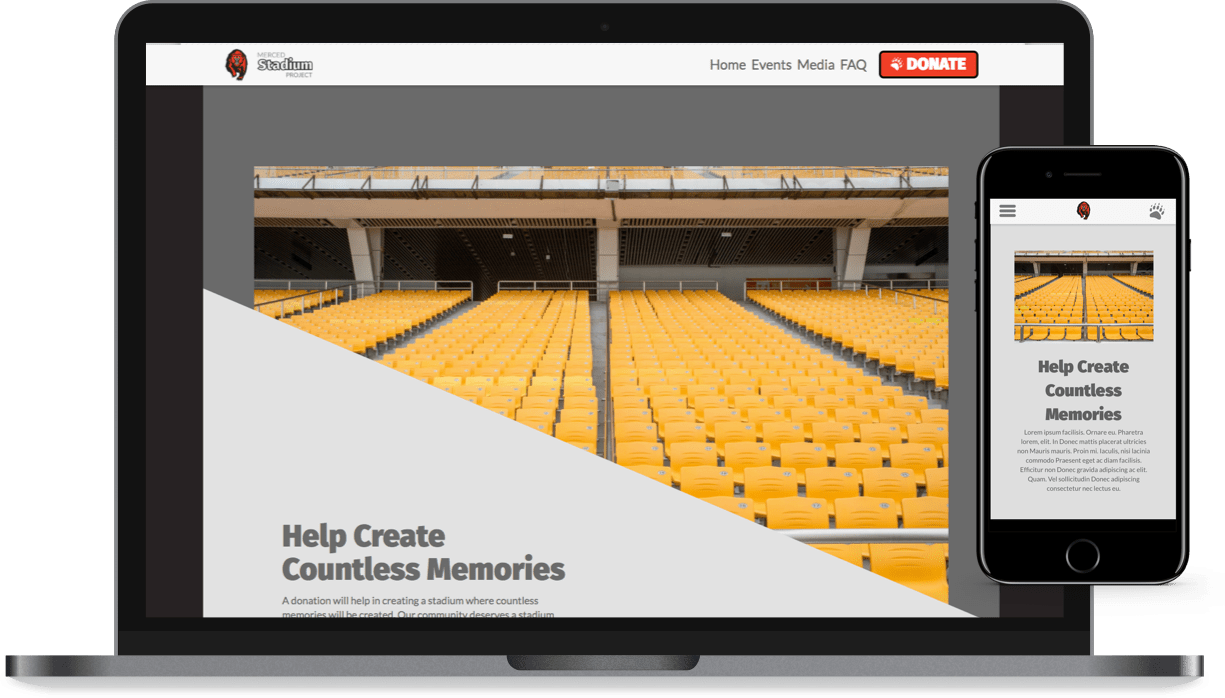 Merced Stadium Project | Web
Merced Stadium Project is a website to raise funds and awareness for the Merced High School Quarterback Club's goal of building an on-campus multi-purpose stadium. The custom-built HTML5 website integrates with Stripe to collect donations and uses Stripe's Checkout.js library to process payments securely without storing visitor's sensitive information.
A Familiar Content Management System
The bulk of the content of the site is pulled from a Facebook page giving the Merced High School Quarterback Club an easy and familiar way to update and control the contents of their website.
Visit Website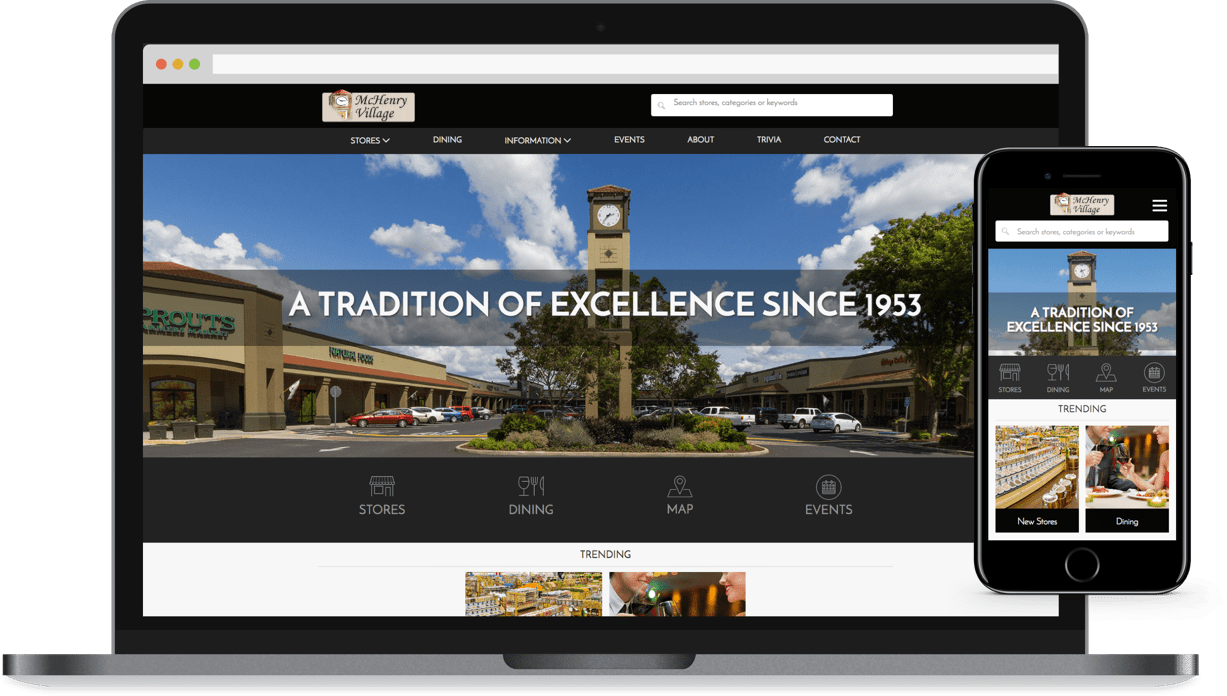 McHenry Village | Web
When we were approached to rebuild the McHenry Village website, we realized quickly what was needed. A mobile-friendly website that allowed visitors to get to the most searched for information instantly. We excel at building shopping center websites including retail store websites. We're recognized as one of the top retail store website development companies in the Central Valley.
Easy Navigation
While designing the site, we realized the need to help visitors find what they are looking for simply by searching for it. We integrated the search bar into every page and allowed stores to be found by searching for products to help stores gain visibility.
Visit Website