Web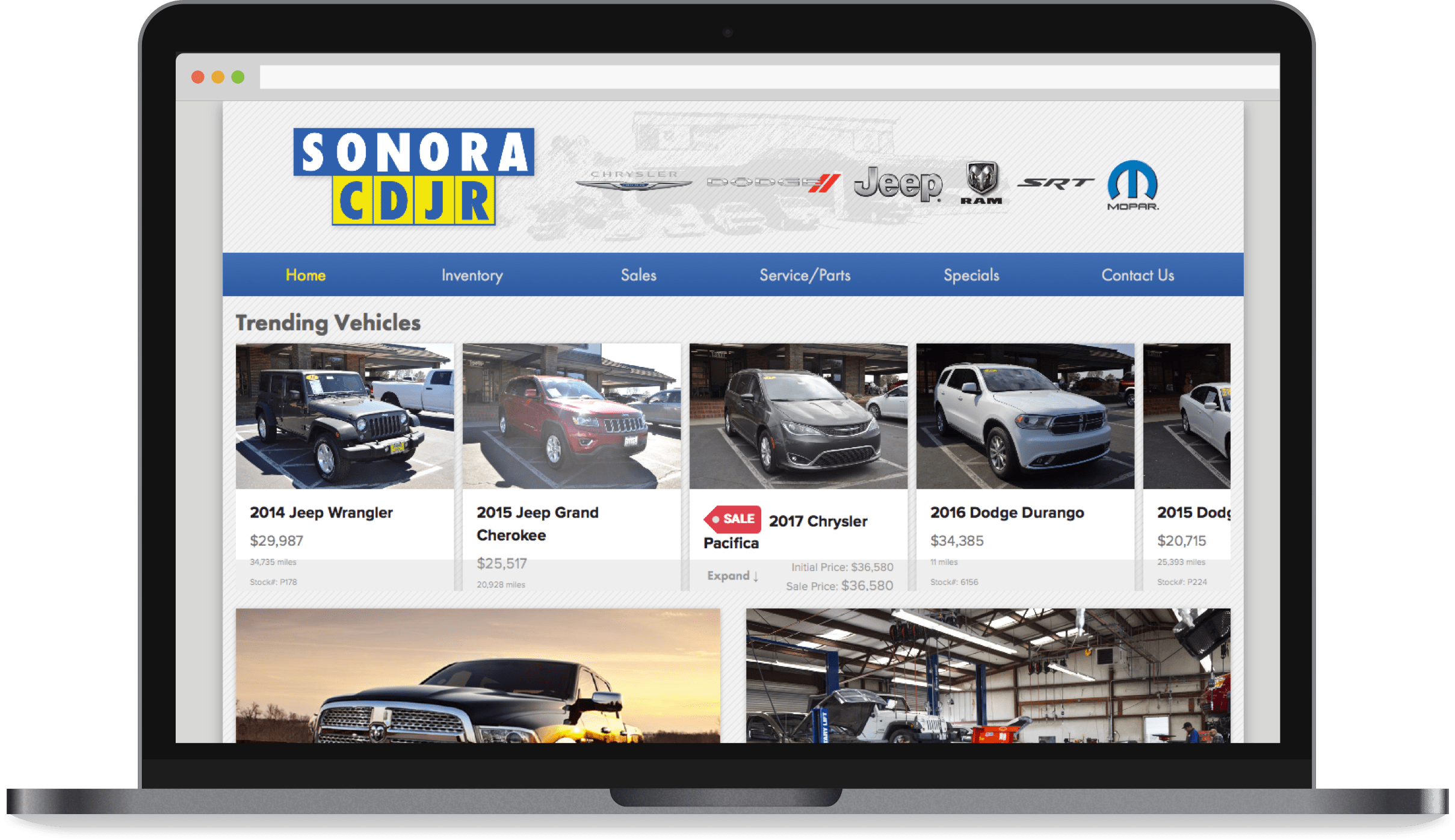 SonoraCDJR | Web
SonoraCDJR's website is designed with user experience as a main driving factor behind the design of the site. Many car dealership websites lose sight of the visitor's experience to things like specials and popups.
Find Your Vehicle
The inventory is presented in an easy-to-browse interface that allows you to find any vehicle by browsing or searching with results loaded instantly. Users are presented with similar options using the recommendation system built specifically for this dealership.
Visit Website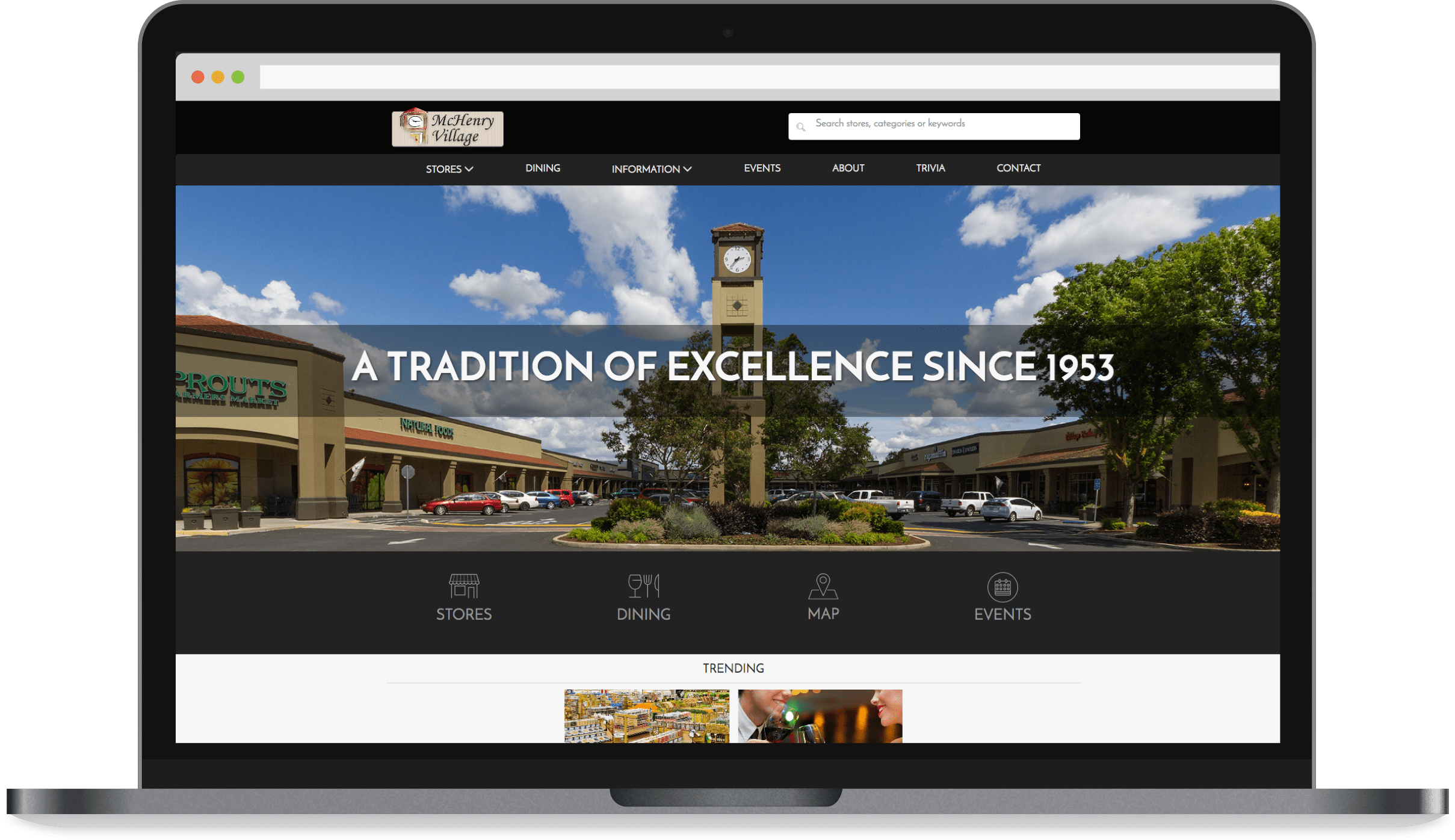 McHenry Village | Web
When we were approached to rebuild the McHenry Village website, we realized quickly what was needed. A mobile-friendly website that allowed visitors to get to the most searched for information instantly.
Easy Navigation
While designing the site, we realized the need to help visitors find what they are looking for simply by searching for it. We integrated the search bar into every page and allowed stores to be found by searching for products to help stores gain visibility.
Visit Website